More MERUS Rings for MS Rotterdam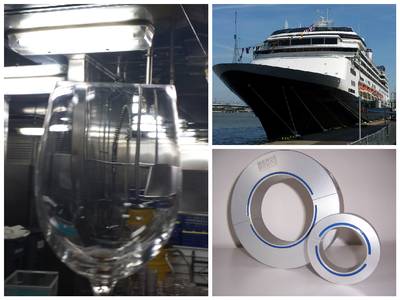 Pronomar has installed two additional MERUS rings on board Holland America Line's MS Rotterdam, this time in the wellness area for the steam generators.
The order follows the installation of four MERUS rings in May and June 2014 on the cruise ship at various applications in the kitchen, such as the dishwashers and the piping of the kitchen.
One of the benefits of the MERUS rings is less and easier maintenance of the technical equipment on board, such as the steam generators, Pronomar noted, adding that another benefit is that the lifespan of the
machinery will
be prolonged as the substances from scaling or corrosion will be softened and flushed away with the water.