Saltchuk Deal Enables Foss Maritime Move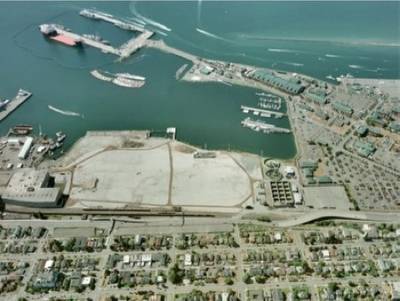 Saltchuk has signed a Purchase and Sales Agreement with Kimberly-Clark to buy a 66-acre property on the Everett waterfront, formerly home to Kimberly-Clark's pulp mill and tissue plant. The deal will initially bring approximately 250 skilled, family-wage jobs to the Everett waterfront and create a thriving/vital shipbuilding and maritime industry in the heart of Everett.
Saltchuk, a second generation Northwest-based, family-owned business, employs 6,500 people nationwide, with 800 in the Puget Sound region. Through its subsidiary operating companies, Saltchuk's Pacific Northwest presence includes Foss Maritime Company, the largest domestic tug and barge company on the Pacific Rim, Totem Ocean Trailer Express, a Tacoma based shipping company with regularly scheduled service to Alaska, and Interstate Distributor, a national trucking company.

We are pleased to come to an agreement with Kimberly-Clark that will increase our presence in the North Sound and bring good jobs to Everett, said Mark Tabbutt, Chairman of Saltchuk. "We see tremendous opportunity and potential for further growth at the Everett site, a deep water port with unrestricted waterways. And we believe the redevelopment of this site as a shipyard and maritime complex will contribute a vital economic base to the Everett community."

This is a win-win for Everett and our economic future. We are very excited to have a successful, thriving maritime company choose Everett to be its new shipbuilding headquarters, said Mayor Ray Stephanson of Everett. "Foss Maritime will bring family-wage, highly skilled jobs back to the Kimberly Clark site. The company will be a tremendous asset to the community and redevelopment of the site will generate additional opportunities in the future."

The existing Foss Maritime yard in Seattle, located inside the Ballard Locks, is not accessible to larger ships and is too small for future expansion, making the larger, salt-water site in Everett a more attractive long-term option, Tabbutt noted. Work on current ship-building projects in Seattle will continue at that location over the next several years. The headquarters offices for Saltchuk and Foss Maritime will remain in Seattle.