NorSea Group Invests in Scotland Supply Base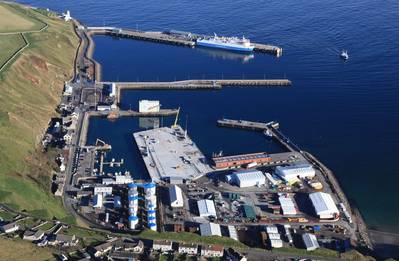 NorSea Group, a supplier of base services and integrated logistics systems to the Norwegian oil and gas industry, and the Scrabster Harbour Trust in Caithness signed an agreement which will result in major investment and new job prospects for the local economy.


Under the agreement NorSea Group will work with the Trust to bring in new business and develop Scotland's most northerly mainland port as a one-stop supply base servicing the oil and gas industry.


NorSea Group already operates nine supply bases along the coast of Norway which provide logistics support to companies operating offshore on the Norwegian continental shelf. The Scrabster base will be the company's first in Scotland and will combine the expertise, successful track record and resources of NorSea Group with the benefits of Scotland's most northerly mainland port.


The bases in Norway each host between 40 and 60 companies in the oil and gas industry providing full range of services from warehouse and storage facilities to engineering, construction, lifting equipment and inspections, mechanical workshops and machining to waste handling and storage. The new plans will see a similar model developed in Scrabster.


Scrabster is currently undergoing significant redevelopment which will support the development of the base. The first phase has created a modern deepwater quay with 11,573 square metres of quayside and lay-down area which complement the existing harbour facilities and the port's strategic location.