Seaspan Corp.Prepays Credit Facility of Eight Vessels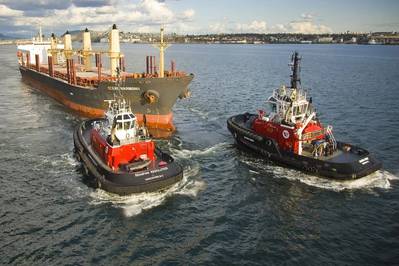 The charter owner and manager of containerships Seaspan Corporation announced that it has prepaid a credit facility which was secured by eight of its vessels.

Upon completion of the collateral release documentation in respect of this facility and the facility prepaid in November 2018, this will expand Seaspan's pool of unencumbered vessels to 32, from 24 as reported in its press release dated November 26, 2018, and 18 as reported in its Q3 2018 earnings press release.

This includes vessels securing debt which has been repaid in November 2018 and January 2019, pending completion of collateral release documentation.

Ryan Courson, Chief Financial Officer of Seaspan, said, "In line with our corporate goals, Seaspan continues to reduce leverage and streamline its capital structure, which will enhance our balance sheet flexibility going forward."

Seaspan's operating fleet consists of 112 containerships with a total capacity of more than 900,000 TEU, an average age of approximately 6 years and an average remaining lease period of approximately 4 years, on a TEU-weighted basis.

Its website says: "We charter our vessels primarily pursuant to long-term, fixed-rate, time charters to the world's largest container shipping liners."