Harkand Set to Acquire Veolia Marine Services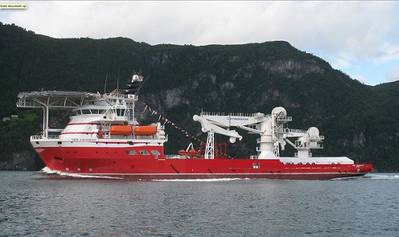 Harkand, the international subsea inspection, repair, maintenance and light construction group, announced an agreement to acquire the main assets and business of Veolia Marine Services (VMS).

The acquisition will add 150 onshore and offshore staff, three dynamically-positioned multi-purpose vessels (MSV), and six work-class remotely operated vehicles (ROVs) to Harkand's growing workforce and fleet.

With Harkand already active in the North Sea, Asia Pacific and Africa, this acquisition will expand its international reach by adding a Houston operation with a track-record in deepwater inspection, repair and maintenance in the Gulf of Mexico.

Harkand was launched in February 2013 through the merger of Iremis, Integrated Subsea Services (ISS) and Andrews Survey following investment by Oaktree Capital Management. Employing over 750 people at bases in Aberdeen in the UK, Dubai in the Middle East and Singapore and Perth in Asia Pacific, the group aims to grow turnover to $1 billion in the next five years.

VMS has experience in subsea inspection, repair, maintenance and light construction with clients including BP, Chevron and Petrobras, and has worked on deepwater and ultra-deepwater projects including Cascade Chinook, as well as experience in decommissioning and light subsea construction support.

The company's assets included in the transaction are the DP2 multi-purpose support vessel Swordfish with a nine-man saturation diving system and two Triton XLS ROVs onboard; the DP3 multi-purpose support vessel Viking Poseidon, with two Triton XLS ROVs onboard; and the DP3 multi-purpose support vessel Normand Pacific with two Triton XLS/XLX ROVs onboard.

The management teams of Harkand and VMS, supported by Harkand shareholder Oaktree Capital Management, will work closely together on the business integration.

The transaction is subject to certain standard regulatory conditions including authorisation of the transaction by the U.S. anti-trust authorities. The deal is expected to complete in June 2013.