Seacat Services Secures Burbo Bank Charter Deal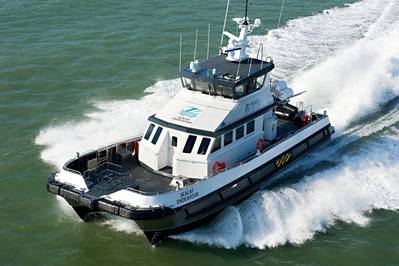 DONG Energy has awarded offshore energy support vessel operator Seacat Services with the supply contract for all crew transfer services at its 258MW Burbo Bank Extension project under development in the Irish Sea.

The four-vessel charter contract, with durations of three to 11 months, is the second such agreement signed between Seacat Services and DONG Energy in 2016, following the confirmation of a four-workboat construction support deal for the Race Bank Offshore Wind Farm in April.

With a handful of remaining 'Round 2.5' extension projects due for installation in U.K. waters in 2016 ahead of the upcoming Round 3 construction phase, this latest supply agreement is a further vote of confidence in the ability of domestic vessel operators to deliver the high standards of support required to keep increasingly complex projects on track.

The Burbo Bank Extension project will see the installation of 32 MHI Vestas 8MW turbines, significantly boosting the capacity of the existing 90MW Burbo Bank Offshore Wind Farm in Liverpool Bay. With offshore construction due to commence in May 2016 and complete in Q2 2017, Seacat Services will deploy four of its class-certified catamarans, including Seacat Defender, Seacat Volunteer, Seacat Vigilant and Seacat Endeavour, to support the installation of turbines and offshore transmission infrastructure.