Shell Quits Gazprom-Led Baltic LNG Project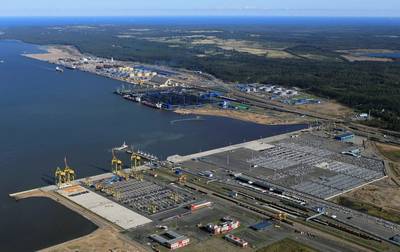 Royal Dutch Shell has decided to withdraw from the Baltic liquefied natural gas (LNG), its joint project on the Russian Baltic coast with Gazprom after the Russian gas holding decided to change the concept of the project's development.

"Following Gazprom's announcement on March 29 regarding the final development concept of Baltic LNG, we have decided to stop our involvement in this project," Cederic Cremers, Shell Russia's chairman, said in a statement.

According to Reuters, the development comes as Western firms struggle to expand in Russia because of pressure from sanctions imposed by the United States, while for Gazprom it could mean limited access to Shell's technology as well as the need to fund the project without the help of the Anglo-Dutch major.

Shell, which has a long history of energy cooperation with Russia, said earlier it was studying the possible implications of a recent decision by Gazprom to move towards the full integration of its Baltic LNG and gas processing plants.

In 2015, Shell became the only partner of Gazprom in the Baltic LNG project. In late 2018, Gazprom and Shell inked a framework agreement on the technical concept of the Baltic LNG.

The Baltic LNG is the plant to be located in the area of Ust-Luga seaport on the Baltic Sea. Countries of the Atlantic region, Middle East, South Asia and small-capacity LNG markets in Baltic and North Seas regions are viewed as target markets for LNG produced at the plant.