Chinese Shipbuilders' Production Likely 50% Down by Year's End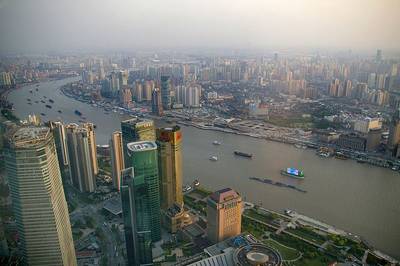 Chinese shipbuilders have been sailing toward bankruptcy in recent years, with China trying to consolidate the industry and bail it out from the woe of overcapacity. With delays in deliveries, order cancellations and price decreases for newly-built vessels, shipbuilding firms have been in a slump since late 2008, when the global financial system was in free fall, reports a recent Xihua Insight article.

Statistics from China Association of National Shipbuilding Industry showed in the first half of 2013, 80 major enterprises made a combined business revenue of 120.3 billion yuan (19.6 billion U.S. dollars), down 18.5 percent year on year. Total profit dropped 53.6 percent to 3.58 billion yuan. In terms of production, it is estimated there will be a fall of around 50 percent in 2013, according to a Ministry of Finance report in August cited by Xinhua.

China's shipbuilding industry was in a "golden age" in 2004, when shipyards, especially those with private investment like Rongsheng, mushroomed as a symbol of the country's booming economy. Before 2000, the number of shipyards in China were in the hundreds. The industry quickly ballooned to more than 3,000 by 2007 under a "get-rich-quick" mindset. China entered the world's top three in terms of shipbuilding, together with Japan and the Republic of Korea (ROK). Now, the industry is a shadow of its former self.
According to the provincial commission of economy and information technology, cited by Xinhua Insight, ship completion and current orders in Jiangsu dropped by 32.9 percent and 17.5 percent year on year respectively in the first half of 2013. Among 66 shipbuilding enterprises, only 23 received new orders.
Source: Xinhua Insight