Shipbuilding: Cadmatic and CONTACT Software Partner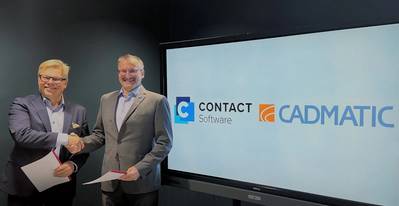 Engineering and industrial software providers Cadmatic and CONTACT Software have partnered to bring the first shipbuilding-specific product lifecycle management (PLM) solutions to shipyards.
Cadmatic, a ship design and information management solution provider for the marine industry, said it will utilize the CONTACT Elements platform and its apps to deliver a broader scope of shipbuilding-specific digitalization solutions.
Cadmatic's scope will cover the entire lifecycle of shipbuilding projects from design and engineering to prefabrication and production and even to maintenance and operation. The apps of CONTACT Elements will be integrated with Cadmatic's design, engineering and information management solutions portfolio to address shipbuilding-specific digitalization needs and to optimize future shipbuilding-dedicated business, engineering and development processes.
"Shipbuilding is a unique industry with unique needs and levels of complexity. Our PLM and digitalization solution will come with in-built shipbuilding intelligence with the facilitation of data use and management to effectively support the life cycle of complex engineering systems at shipyards. It will reduce the need for consultancy and implementation services that are typically required for general PLM applications on the market," said Cadmatic CEO Jukka Rantala.