NNS Shipbuilding Employee Gets Community Service Award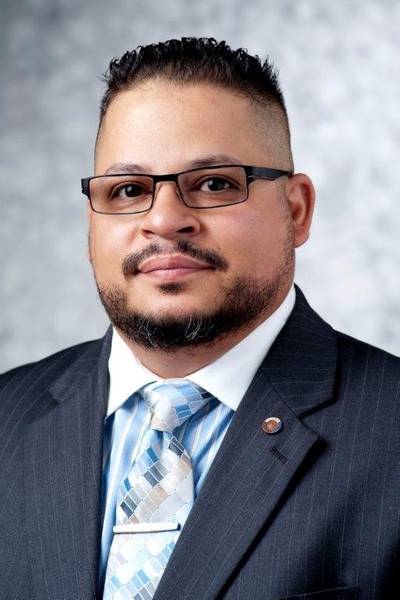 HII employee Joey Melendez receives the Society of Professional Hispanic Engineers' STAR Award for outstanding community service.

Melendez, a systems engineer for the company's Newport News Shipbuilding (NNS) division, was presented with a 2012 SHPE STAR Award during the organization's annual national conference in Fort Worth, Texas.

"It's quite an honor to be recognized for my service to the community, especially from a great national organization such as SHPE," Melendez said. "This award means a great deal to me because it highlights my passion for STEM and education. I'm so grateful to work for a great company that supports these endeavors and allows for the flexibility to be involved."

Melendez joined NNS in 1999 as a test engineer on hull, mechanical and electrical systems for aircraft carrier overhaul and the Virginia-class submarine program. He is currently assigned as a lead systems engineer for the Gerald R. Ford-class aircraft carrier program and other special projects. When he's not working, Meléndez facilitates fellowship among the region's Latino community through the Southeast Virginia professional chapter of SHPE, which he co-founded in 2004. He also fosters awareness of STEM education by engaging students, teachers and community leaders as an active participant in a host of community service and civic organizations.

Jennifer Boykin, NNS' vice president of engineering and design, nominated Melendez for the SHPE STAR Award. "Joey's commitments to the success of our business, to his community and to the nation all reflect on his strong sense of doing what's right," she said.