Global Ocean Trade: Latest Shipbuilding Orders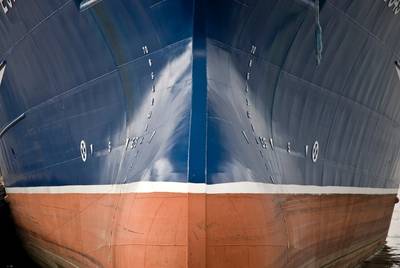 Shipbuilding orders for drybulk carriers, tankships, containerships and a RoRo were placed in the past week according to 'Clarkson Hellas S&P Weekly Bulletin'.
Dry bulk carriers
Cara Shipping, the shipping arm of Chinese domestic company Rizhao Steel, has placed orders for two further 250,000dwt VLOCs at Beihai shipyard. These are declared options with both vessels understood by Clarkson Hellas to be delivering in 2016.

Wisdom Marine has continued to expand its orderbook in Japan, announcing an order for a 62,000 dwt bulker at Oshima, to be delivered in 2017 as well as a 37,600 dwt Handysize bulker at Imabari again for delivery in 2017.
Whilst as yet unconfirmed, reports have come to Clarkson Hellas' notice of another order at NACKS for a pair of 208,000 dwt Newcastle-maxes, placed by clients of Golden Flame Shipping, with delivery in late 2016.

Tankships
Frontline 2012 have placed a new order at New Times Shipbuilding for a pair of LR2 Tankers with delivery due in 2016. Pricing is understood to lie in the low USD 50s Million and the deal includes an option to build a further two vessels.

The New Times/New Century yard have followed this up with another order from Indonesian owner Pertamina for three firm plus one option 40,000dwt crude tankers. All the vessels are due to deliver in 2016.

In Europe meanwhile, 3 Maj are understood by Clarkson Hellas to have won a further order from their existing client Wisby Tankers for one option one 15,000dwt Asphalt Tankers. Delivery for these units is understood to be in due in the end of 2015 and Early 2016 respectively.

Finally, in Japan, Bocimar are reported to have signed one further 19,000dwt SUS Chemical Tanker at Kitanihon - where they already have a long series of vessels on order.
Containerships
Domestic owner Ningbo Ocean Shipping Co have announced an order for 3 x 2,400 TEU Container carriers. These vessels will be constructed at Bohai Shipbuilding, part of the CSIC group and will all deliver in 2016.

RoRo Ferry
Finally in other sectors, Searoad Shipping are understood to have signed contracts to build a 40,000 gt Ro-Ro/Freight/Passenger carrier at Flensburger in Germany. This vessel will deliver towards the end of 2016.

Source: Clarkson Hellas S&P Weekly Bulletin