SHIPBUILDING: MV Werften Acquires Neptun Ship Design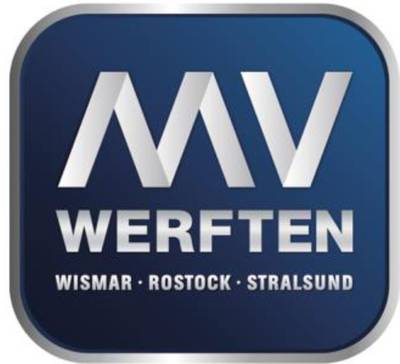 The shipyard group MV WERFTEN is acquiring the Rostock-based Neptun Ship Design, Germany's largest ship design office.
Neptun Ship Design in Rostock is being acquired as an independent subsidiary of MV WERFTEN to provide design services for the shipyard group in future. In addition to the group's own designers at its yards in Wismar, Rostock and Stralsund as well as a designer network throughout Europe, further significant engineering capacities are thus being united under one roof. The acquisition will increase the workforce at MV WERFTEN by 120 experts.
"We welcome the acquisition and the new, experienced colleagues in our team. We are very familiar with their expertise from our intensive cooperation in the past. We appreciate one another, we need this potential and we are thus all the more pleased about the new member of our family," stated Peter Fetten, CEO of MV WERFTEN.
MV WERFTEN is currently focusing on the Global Class and the expedition ship "Crystal Endeavor". The new engineers and designers will be mainly working on the basic design of new ship projects. Highly complex vessels will now be developed and designed together in an expanded team.
The purchase agreement was signed by all the parties in Wismar on 16 January and will become effective after approval has been given by the cartel authorities. It was agreed not to disclose any details about the structure of the transaction or the purchase price.