NSRP to Launch Shipbuilding Research Project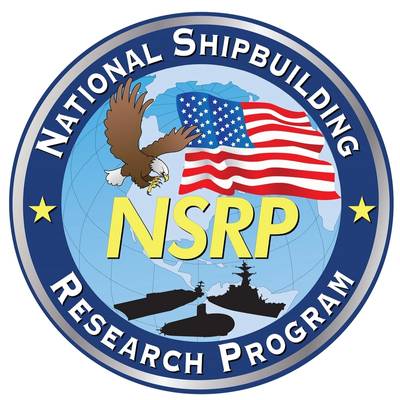 On April 3, 2014, The National Shipbuilding Research Program (NSRP) issued a pre-solicitation notice in anticipation of Research Announcement 13-01 being issued in June 2014. This Research Announcement will be soliciting summary proposals that respond to priorities in the program's Strategic Investment Plan, including areas of particular interest that will be identified in the Research Announcement.

Teaming
Teaming arrangements are encouraged, and a principal purpose of the pre-solicitation period is to afford potential proposers the opportunity to reach out and form teams. At least one U.S. shipyard should be substantially involved in each project, normally in a leadership role.

To facilitate teaming, a Teaming Board is available on the NSRP website. The Teaming Board is composed of posts from potential proposers seeking technology providers, shipyards, academic institutions or other categories of project team members. Instructions for viewing and/or posting to the Teaming Bulletin Board can be found on the main Teaming webpage.

Proposers Conference
A Proposers Conference will be held both in person at the SCRA offices in North Charleston, S.C. and via webinar on Tuesday, May 6, 2014, from 1:30-4 p.m. Eastern. To register, go to the Registration page of the NSRP website.

The purpose of this conference is to provide information on NSRP goals and procedures and provide a venue for those present to explore teaming opportunities, NSRP said.