Adachi Joins GAC Japan Shipping Team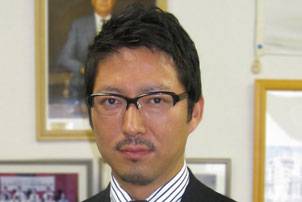 GAC has appointed marine sales engineer Yuichi Adachi as Marketing Manager - Shipping for Japan. He joins an established team – Senior Marketing Manager Ichiro Tanami and Marketing Manager Jose Miyazaki - dedicated to serving the interests of the Group's Japanese customer base.

Adachi brings to his new role extensive contacts with the country's ship-owning and building community, having served for the past three years as Local Division Manager of ABB K.K. Japan's Marine & Crane Division, responsible for marketing and sales of specialised electric propulsion systems. Prior to that, he held a variety of Managerial, Engineering and Marketing & Sales posts for Sojitz Marine and Engineering Corporation in the Japanese maritime sector.