Slow Economy Growth Offers No Respite for Shipping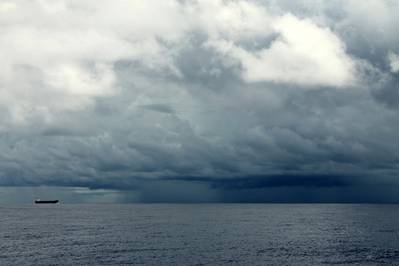 A limited economic growth potential and a slow recovery pace of the global economy only ease the pain in the global shipping industry somewhat, BIMCO reported, adding that while the industry continues to suffer from oversupply in the freight market, the IMF now projects the demand side to be even less accommodative than previously assessed.
In the just released January World Economic Outlook update, the International Monetary Fund (IMF) adjusts the projected growth for both 2015 and 2016 by -0.3%. The Fund now expects global GDP to grow to by 3.5% in 2015 and 3.7% in 2016, up from 3.3% in the past two years.
Chief Shipping Analyst at BIMCO, Peter Sand said, "The downward adjustment was expected, but it hits hard none the less. The global shipping industry needs much stronger support from the demand side for gradually improving the trouble with too many ships chasing too few cargoes.
"This is not what we need, however we cannot shy away from the fact that too many ships is primarily an internal obstacle that we have to deal with. Amongst the elements that are effect full to work with to improve the fundamental balance are: slow steaming, recycling of commercially sub-standard ships and adding capacity by using the second-hand markets".