Shipping Goods into Nigeria Costs More Than for African Peers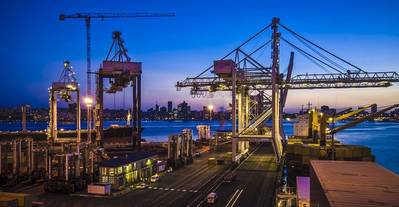 It costs as much as five times more to ship goods into Nigeria than it does to deliver items via other African ports, consultancy SBM Intelligence said in a note on Wednesday.
SBM tracked shipments from the European Union into Appapa, a key import hub in Nigeria's commercial capital of Lagos, Durban in South Africa and Tema in Ghana over three months.
The results showed that total costs to get items into Lagos are five times higher than in Durban and three times higher than in Tema.
Local transport added the biggest amount, costing 10 times as much in Lagos compared with the other ports
The figures are significant, as Nigerian businesses say poor infrastructure pushes up costs and puts them at a disadvantage as Nigeria prepares to enter the African Continental Free Trade Agreement.

(Reporting by Libby George; Editing by Mark Potter)