Law Firm HFW Names Paul Dean New Shipping Head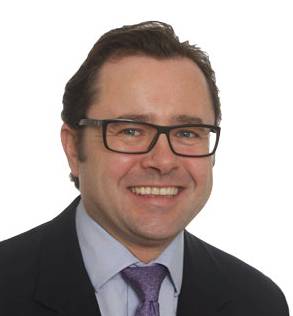 London-based Holman Fenwick Willan (HFW) announce the election of Paul Dean as head of the law firm's shipping practice.
Paul Dean has taken over from current head George Eddings who becomes the firm's new Managing Partner effective from 1 April 2013.
Paul specialises in dispute resolution arising from marine and offshore matters, including charterparties, bills of lading, shipbuilding, collisions, fire and explosion, salvage, general average, groundings, total loss, towage, seismic and limitation. He is a member of the India Maritime Association in the UK and a member of the Marine Personnel Committee of the British Chamber of Commerce. Having worked with an International Group P&I club, Paul is able to combine a practical knowledge of the industry with the legal role and will use this significant experience to lead the firm's shipping practice through what continue to be challenging times for the industry.
Piracy remains a significant problem off Somalia and trends indicate a rise in activity in the West Africa Gulf of Guinea. Since July 2008, the firm's admiralty group has acted in more than 100 cases of actual hijackings and kidnappings where Somali and West African pirates have seized vessels, rigs and/or crew.

The firm's lawyers were also involved in advising on and drafting BIMCO's standard "GUARDCON" form for the use of armed guards onboard vessels. In addition, as vessels continue to increase in size, our lawyers have been leading the debate on the issue of mega-ship casualties and how the salvage industry is able to respond.

Commenting on his new position, Paul said: "I am excited by this new challenge. HFW's shipping practice is world-renowned and as such, we are leading the way in tackling some of the major legal issues affecting our industry. Our expertise in both the marine and offshore sectors mean we are well placed to take advantage of the significant opportunities we are seeing in the Asia-Pacific region in particular."