Great Lakes Shipyard Winter Season Update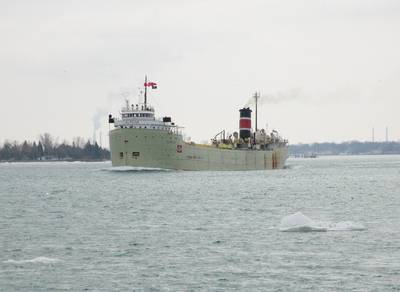 Inland Lakes Management's laker 'SS Alpena' recently left the Cleveland Ohio shipyard upon completion of winter work projects.
The shipyard performed a variety of work on the vessel during its layup period which consisted of basic repairs and other general maintenance items.

The S/S Alpena is the second of three lakers to complete winter work at Great Lakes Shipyard this season. Interlake Steamship Company's ATB Dorthy Ann and Pathfinder were first, departing last weekend, and work on the American Steamship Company's American Courage is soon coming to completion.
Great Lakes Shipyard is a full-service yard specializing in new construction, fabrication, repairs, and winter work of all types of vessels and barges. The shipyard's current order book includes the construction of two new state-of-the-art ASD tractor tugs for Caribbean Tugz, LLC, an affiliate of Seacor Holdings, Inc.