China Shipyards Take the Lead from Korea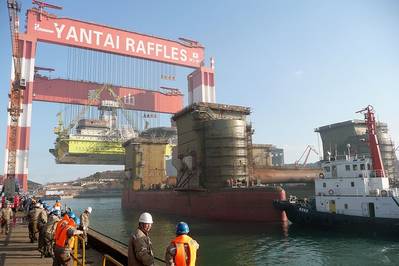 Korean shipbuilders outperformed by their Chinese competitors in 2012 exports, 11 years after Korea in turn overtook Japan in 2001. 

The Korean Chamber of Commerce and Industry analysis of data from the Korea International Trade Association puts exports by Korean shipbuilders at US$37.8 billion in 2012, compared to China's $39.2 billion.

The change is due to the fact that Korea was more affected by the global downturn than China, reports 'The Chosunilbo'.
Korean shipbuilders saw exports decrease around 30 percent on-year in 2012 while their Chinese and Japanese rivals posted drops of only 10.3 percent and 14.6 percent.


The shipbuilding industry has been one of Korea's mainstays. Since the mid-2000s, it enjoyed a boom and grew to post $54.1 billion in exports in 2011, but according to industry analysts, China has lately been putting up strong fight aided by government support.
Source: The Chosunilbo