Two Dead in Shooting on Navy Ship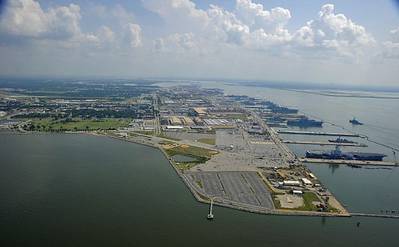 Reuters reported that there are two dead aboard the U.S. Navy Destroyer USS Mahan docked at Naval Station Norfolk last night., as a civilian apparently shot and killed a sailor, and in turn the shooter was in turn killed by based security forces, according to the Navy.
According to the Navy, the incident occurred at approximately 11:20 p.m. at Pier 1 on board USS Mahan (DDG 72). No other injuries have been reported.

Naval Station Norfolk was briefly put on lockdown as a precautionary measure, with the lockdown lasting approximately 45 minutes.

With the exception of Pier 1, operations have returned to normal at Naval Station Norfolk.

The shooting and the details surrounding it are under investigation.