Significant UK Dredging Project for Boskalis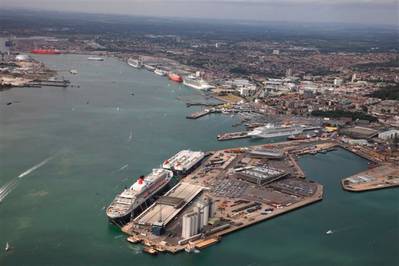 Royal Boskalis Westminster N.V. (Boskalis) has been contracted by Associated British Ports for the capital dredging of the approach channel to the port of Southampton in the United Kingdom. The contract has a value of approximately EUR 35 million and work is due to commence shortly.
The contract requires the deepening of the 40 kilometer long approach channel. A total volume of approximately 3 million cubic meters of hard clay, sand and gravel will be removed over a 12 month period.

For this project medium sized trailing suction hopper dredgers along with backhoe dredgers will be deployed. Customized working methods and continuous monitoring will be applied in order to meet the stringent environmental requirements.

Royal Boskalis Westminster N.V. is a leading global services provider operating in the dredging, maritime infrastructure and maritime services sectors. The company provides all-round solutions to infrastructural challenges in the maritime, coastal and delta regions of the world with the construction and maintenance of ports and waterways, land reclamation, coastal defense and riverbank protection.