New Simulators for Dutch Inland Navigation Center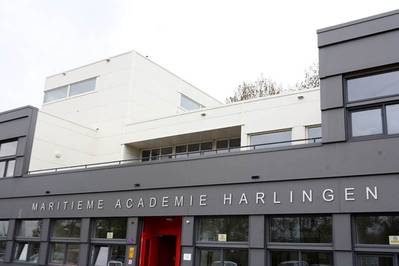 The Maritieme Academie Holland has selected VSTEP as simulator partner for its new Inland Navigation Center in Harlingen, signing a deal that includes the purchase of a Full Mission Inland Navigation Simulator and three Inland console trainers.

The simulator center will be the first to provide simulator training in full accordance with the requirements for Inland simulators by the Central Commission for the Navigation on the Rhine (CCNR).

Last month, Maritieme Academie Harlingen and ROC Nova College as partners within the academy and VSTEP signed an innovation partnership for delivery and installation of a NAUTIS Full Mission Bridge Inland Navigation Simulator, including an Instructor Station and three additional Trainee Stations at the new Inland Navigation Simulator Center currently under construction at the premises of the Maritieme Academie Holland in Harlingen.

The Maritieme Academie Holland training academy is one of the longest-standing maritime training institutes in the Netherlands. The academy's educational curriculum includes training and education courses for professional fishermen, inland shipping personnel and seafarers. The addition of this VSTEP NAUTIS Inland Navigation Simulator to the center means students will be able to practice their skills efficiently and in a safe virtual environment.

Arjen Mintjes, director of the Maritieme Academie Harlingen, said, "The Maritieme Academie Holland, as one of the leading educational institutions in European inland and maritime navigation has always been a forerunner in terms of providing state of the art learning facilities for our students and clients such as Europe's most advanced inland training vessels. We are proud to have VSTEP as our partner to introduce the very first Full Mission Inland Navigation Simulator Center built entirely in accordance to the currently developed requirements for Inland Simulators by the Central Commission for the Navigation on the Rhine (CCNR). The Maritieme Academie Holland found the innovative technology and professional approach of VSTEP particularly convincing. The NAUTIS simulators are more efficient and require less hardware than simulator solutions of competitors."

Implementation, delivery and installation of the simulator will take place in phases during the fourth quarter of 2015. Following delivery, VSTEP will provide instructor training for the inland navigation simulator to academy simulator instructors.