Digital Marine Solutions Names Østergaard Executive Chairman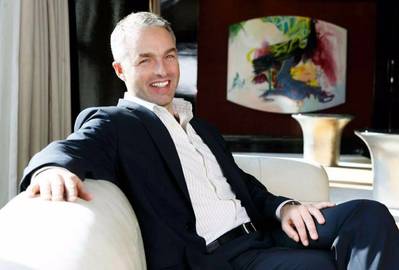 Digital Marine Solutions AS (DMS), the parent company of C-Map, has appointed Paul Østergaard as executive chairman. Together with the DMS board of directors and the C-Map leadership team, Østergaard will develop and implement the company's strategic plan and lead the company in achieving its growth targets for 2017 and beyond.
Østergaard began his career as an officer with the Danish Royal Guards and then spent five years with ship-owner J. Lauritzen in commercial and operational roles in
Denmark
and
Brazil
. He worked as a consultant with the
Boston Consulting Group
and subsequently as Director of Strategy at the online division of Oracle Corporation. Founder of ShipServ in 1999, Østergaard launched the company with a clear vision of how the internet could change the economics of the global maritime shipping industry to drive out inefficiencies and increase competitiveness. He served as ShipServ's Chief Executive Officer until 2016 and is widely recognized as a thought leader in shipping e-commerce. Østergaard serves on the boards of ShipServ, Digital Marine Solutions, Founders and the Herlufsholm Foundation.
Digital Marine Solutions is owned by Altor Fund IV and Goldman Sachs merchant Banking.