Energy Specialist to Head Up G2 Crew Services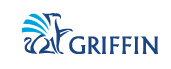 G2 Crew Services, the recently formed JV between Griffin and GAC, has announced the appointment of Gary Pearce as CEO with effect from August 5. Previously Senior Vice President Global Energy Services for Carlson Wagonlit Travel (CWT), Gary Pearce led the team responsible for CWT's strong growth and high levels of customer satisfaction within the Offshore and Energy sector.

"Whether their origins are in crew or corporate travel, the offshore industry is served by companies limited to providing point-to-point air travel" said Gary Pearce. "G2 now changes this by offering a seamless 'door-to-deck' service including meet & greet, immigration services and 'last mile' transfers to enhance the experience of all travelers, both executives and crew while optimizing operational efficiency, duty of care and cost", he added.

Commenting on the appointment, Simon Morse, Executive Chairman of Griffin Global Group, said: "[Gary's] knowledge and proven track record, combined with Griffin & GAC's market leadership in each of our specialist areas, provides the foundation for our new crew rotation management service to be launched in September this year."

"G2's presence in over 1,000 ports worldwide provides a global footprint for us to ensure safe on-time arrivals at final destination together with a menu of services tailored to enhance the welfare of those required to travel overseas to their place of work", added Christer Sjodoff, Group Vice President, Solutions, GAC.