De Beers Orders Specialized Ship from Kleven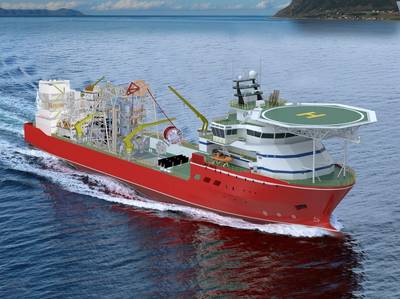 Kleven signed a contract with diamond company De Beers Marine Namibia, part of De Beers Group, on the building of a highly specialized vessel for deep water mineral exploration.
The first of its kind vessel will be of MT 6022 design from Marin Teknikk. This design is proven in the offshore construction segment, but the new build for De Beers will include a wide range of tailor made equipment and features.
"Underwater mineral exploration is a new segment for Kleven, and we look forward to working closely with De Beers on the realisation of this highly advanced vessel. We have had a strong cooperation with Marin Teknikk for many years, developing a number of prototypes together, and our offshore experience and expertise combined with De Beers competence and innovative strategy on this field has led to the development of this unique vessel," says Ståle Rasmussen, CEO of Kleven.
The contract is divided into two separate phases, with final subject to building approval to be made Q1 2015. The vessel will be built at Kleven Verft in Ulsteinvik, Norway, and is to be delivered in June 2016.
Including this last order, Kleven's order book now holds 18 vessels at a total value of around $1.8 billion.