Raytheon Anschütz INS for Spliethoff's R-type Vessels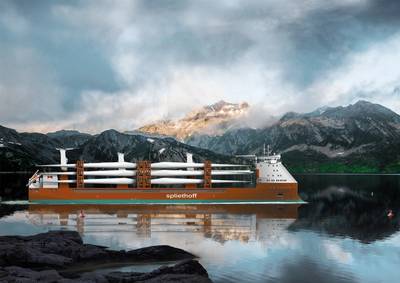 The Dutch shipping company Spliethoff selected Raytheon Anschütz to engineer and deliver Synapsis NX integrated navigation systems (INS) for six new ice-classed multipurpose vessels scheduled to be delivered in 2019.
Spliethoff's new R-type vessels are built at the Zhejiang Ouhua Shipbuiling in accordance with the polar code and the LR NAV1 notation requirements to ensure safe operations in remote regions, including the
Arctic
.
Synapsis NX, which is fully compliant with latest IMO and IEC performance and test standards, provides validated and reliable information that improves situation awareness and supports decision-making.
The INS consists of four multifunctional workstations for chart radar, ECDIS and conning, as well as a separate workstation for conning and route planning. It integrates digital X- and S-band radars, the high precision NP5400 trackpilot, gyro compasses and other sensors.
Synapsis NX also includes a 19" rack for the PC's, network components and extenders. Separating hardware from the bridge consoles enables a lean and ergonomic console design, reduces cabling efforts and simplifies installation and servicing.
Raytheon Anschütz said its office in Shanghai and its Chinese distributor Shanghai Eastone Marine Technologies were instrumental in securing the contract and will continue support with installation and setting to work.