NCL Spotlights Eco-Smart Cruising Program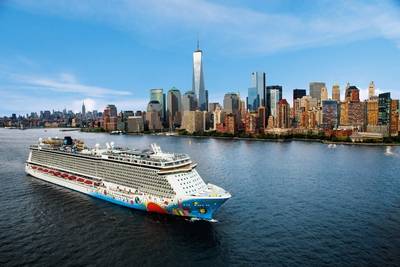 On Earth Day, Norwegian Cruise Line NCL) celebrated key achievements from the past year that, as a part of its Eco-Smart Cruising program, help preserve the world's oceans.
The company says that for more than four decades, it has committed to the protection of the oceans through sustainable environmental practices, investments in technology and a commitment to exceed regulatory requirements, fulfilling its core company value of Environmental Protection.
NCL considers that its Eco-Smart Cruising program is leading the cruise industry with many innovative environmental policies and technologies, from garbage, waste and recycling programs to reducing the operational impact on the environment.
Fleetwide environmental measures
Norwegian's new ships, Norwegian Breakaway and Norwegian Getaway, feature state-of-the-art environmental systems, including a second generation ballast water treatment system, equipment to recover reusable fuel oil from waste fuel oil (thereby reducing the oil footprint), the use of the latest generation of silicon-based antifouling paint on the ship's hull to reduce friction, heat recovery and galley management systems to reduce energy consumption, as well as the latest generation of azipod propulsion units, smaller, more streamlined and much more efficient than the earlier versions.
To further its commitment to environmental stewardship, NCL says it will make a significant investment in the installation of 28 exhaust gas emission scrubbers on six ships in the line's fleet: Norwegian Breakaway, Norwegian Dawn, Norwegian Jewel, Norwegian Gem, Norwegian Pearl and Norwegian Sun. The scrubbers will be installed starting this spring and installation will continue through 2016. They add that scrubbers were installed on Norwegian's Pride of America, sailing the islands of Hawaii year-round, in 2013.

www.ncl.com