Cruise Ship Steering Control System Contract for Anschütz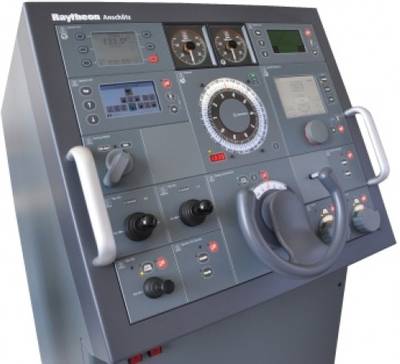 Raytheon Anschütz wins contract to supply NautoSteer advanced steering gear control systems for two Fincantieri cruise ship new-buildings.

Raytheon Anschütz is to supply a Standard 22 gyro compass system, the brand-new NautoSteer AS Steering Gear Control, and the autopilot NautoPilot 5300 which comes with a color touch display and fuel saving capabilities such as weather adaptivity and a heading and rudder plotter.

The Princess Cruises newbuilds will be equipped with a main steering control system consisting of follow-up bustillers, a handwheel and the adaptive autopilot NP 5300. Rudder mode operator units allow activating synchronous or independent rudder control. Within the main steering control system take-over of steering control is possible from any steering position on the bridge by pressing a single button.

As an integral part of the steering control system the NP 5300 autopilot further supports safety through its highly precise steering performance. In new course control mode, for example, the autopilot compensates for drift automatically and keeps the vessel on the defined course over ground. Compared with the common heading control mode, this leads to a more precise course keeping capability and increased safety.