Stena Line To Close Trelleborg-Sassnitz Route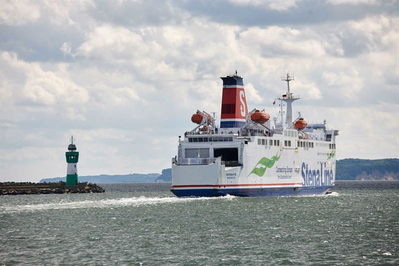 Stena Line will permanently suspend operations on its ferry route between Trelleborg, Sweden and Sassnitz, Germany due to the coronavirus pandemic, the European operator announced on Wednesday.
The cancellation comes after Stena Line announced in March it would temporarily suspend operations on the route.
Stena Line has initiated discussions with the workers' council Betriebsrat in Germany. The ferry FS Sassnitz is laid up in Port of Mukran, Sassnitz, until further notice.
In recent years, approximately 300,000 annual passengers traveled via Sassnitz-Trelleborg, while freight volumes and train traffic on the route have declined, Stena Line said.
Stena Line has experienced a large decline in travel bookings and freight volumes due to the spread of COVID-19 and following travel restrictions in Europe, and the company expects passenger figures will not recover until well into 2021.
As a result of the significant reduction in revenue, Stena Line is cutting costs and securing its vital supply lines of essential goods across Europe. The company has announced several waves of furloughs and layoffs in Scandinavia, the Baltics and the UK.
Stena Line is currently operating two ferry routes between Sweden and Germany, which are primarily carrying freight, and with a reduced passenger capacity. Trelleborg- Rostock with the two vessel Mecklenburg-Vorpommern and Skåne operates 40 departures per week. Gothenburg-Kiel with the two vessels Stena Scandinavica and Stena Germanica operates 12 departures per week.