Baltic Index Rises for Eighth Straight Session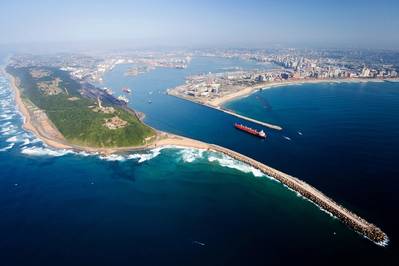 The Baltic Exchange's main sea freight index, tracking rates for ships carrying dry bulk commodities, rose for the eighth straight day to its highest level since early May.

The overall index - which factors in rates for capesize, panamax, supramax and handysize shipping vessels - was up 12 points, or 1.16 percent, at 1,050 points.

The capesize index gained 43 points, or 2.59 percent, at 1,702 points. Average daily earnings for capesizes, which typically transport 150,000-tonne cargoes such as iron ore and coal, rose $362 to $13,538.

"Capesize drybulkers are continuing to gain momentum, firming sentiment in the physical market," Clarksons Platou Securities analysts wrote in a note.

Capesize earnings have improved to levels not seen since April 20, driving the index to a 11-week high.

The panamax index was up 22 points, or 1.88 percent, at 1,192 points.

Average daily earnings for panamaxes, which usually carry coal or grain cargoes of about 60,000 to 70,000 tonnes, were up $181 to $9,548.

Among smaller vessels, the supramax index fell 3 points to 756 points, while the handysize index fell 5 points to 467 points.

(Reporting by Vijaykumar Vedala in Bengaluru)