Salvors Plan to Fly Oil Off Stranded Bulk Carrier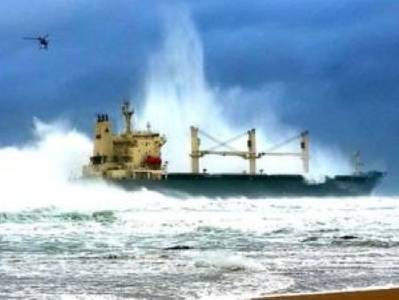 Marine salvors plan to airlift oil from the abandoned oil-leaking cargo ship 'Kiani Satu' stranded off the beach at Buffels Bay, near Knysna, on the Western Cape of South Africa.
The Johannasburg online newspaper 'Times Live' citing SAMSA spokesman Captain Nigel Campbell, reports that salvors are currently drilling into [bunker] tanks to take the fuel oil out, but as it has not been heated for a week they plan to put it into plastic tanks and fly it off the ship using helicopters.
The 168m bulk carrier has 330 tonnes of fuel on board and a cargo of 15,000 tonnes of rice.
The salvors have six experts on board as attempts continue to refloat the vessel.

Source: Times Live