USS Guardian Stranding: Navy Commander Regretful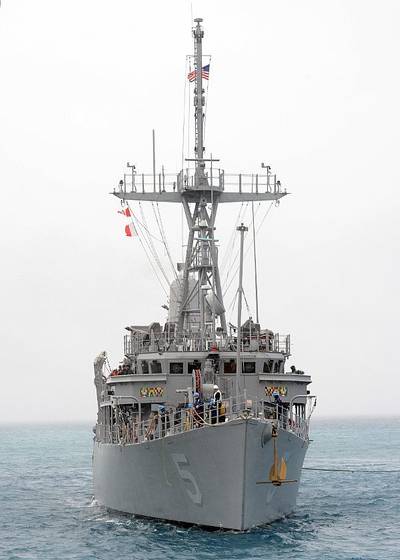 The U.S. 7th Fleet Commander expressed regret over the grounding of 'USS Guardian' on Tubbataha Reef in the Sulu Sea.

"As a protector of the sea and a sailor myself, I greatly regret any damage this incident has caused to the Tubbataha Reef," said Vice Adm. Scott Swift. "We know the significance of the Tubbataha Reefs Natural Park and its importance as a World Heritage Site. Its protection is vital, and we take seriously our obligations to protect and preserve the maritime environment."


Swift also announced that Rear Adm. Thomas Carney, Commander of Logistics Group Western Pacific, will take over on Jan. 21 as the on-scene commander to oversee the Guardian recovery operations. Carney will embark the destroyer USS Mustin (DDG 89), which along with several other U.S. Navy support vessels, is focused on preventing any further environmental damage to the reef and surrounding marine environment. 


As of Jan. 20 the condition of the Guardian has not changed; the ship is still grounded with no one onboard and there are no traces of an oil slick in the area. 

The U.S. Navy is undertaking an investigation to determine the exact cause of the grounding.