Strategic Marine Delivers Oil & Gas Workboat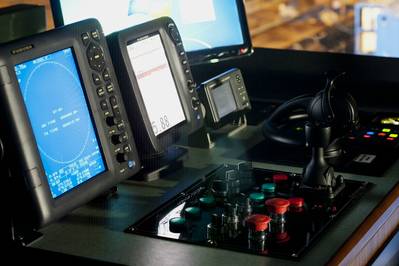 Strategic Marine delivers state-of-the-art vessel to oil & gas sector.

Western Australian (WA) ship builder Strategic Marine has finished work on a state-of-the-art 27 metre work barge which will be delivered to the Port of Dampier to service the burgeoning resources sector. The barge named 'Alamo' has been built for Karratha business Offshore Plant Hire and will be chartered to marine operations company Bhagwan Marine. It will service the areas around Dampier, Onslow and Barrow Island and be used primarily for port upgrades, construction support, mooring maintenance and shallow water dive operations.

Strategic Marine Operations Manager Scott Nicholls said delivery of another vessel into WA's north-west was testament to the company's growing reputation in meeting the maritime needs of the offshore oil and gas sector. "We continue to win repeat contracts because of our ability to utilise our manufacturing capacity in South East Asia at our shipyards in Vietnam and Singapore to deliver quality vessels at highly competitive prices," Mr Nicholls said. "All our vessels are built to Australian and international standards because of our commitment to a carefully planned expatriate management structure, and technological transfer system.

The 'Alamo', designed in partnership with International Maritime Consultants, will be powered by two Cummins 375kW engines and have a cruising speed of 29 knots.