Strategic Marine's Singapore Success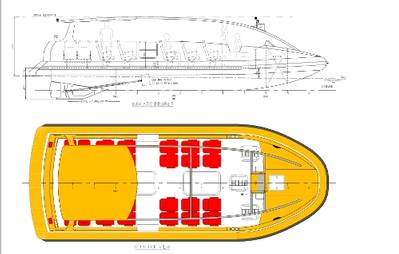 Strategic Marine's Singapore shipyard is currently implementing an infrastructure development plan to be completed by 2011. Strategic Marine Singapore recently signed a contract to build four electric powered water taxis for Singapore tourism company Russell Rocks Pte Ltd. With a seating capacity of 24 passengers, the vessels have been designed specifically for the client's scenic taxi service operations. The vessel model will be fitted with a single electric main propulsion motor, with an output of 12 hp and reaching a speed of 6 knots.

This contract has, in addition, enabled Strategic Marine Singapore to start construction on a 131.2 ft Offshore Utility Vessel on speculation, and is scheduled to be completed in Sept/Oct 2010. The vessel will be designed by Strategic Marine and Southerly Designs of Western Australia to comply with the chosen classification society ABS crew boat rules and Offshore Utility Vessel code for statutory matters. The design will incorporate a central deck house with seating for 50 rig crew, and will reach speeds of 25 knots.

"The vessel is to be a sister ship to the Borcos 9. Based on feedback from existing and prospective clients I feel that this was the right path to take. We have proven this formula already, having sold over 10 speculative crew boats over the past 4 years," said Managing Director of Strategic Marine, Ron F. Anderson.