GD Electric Boat Gets Submarine Repair Contract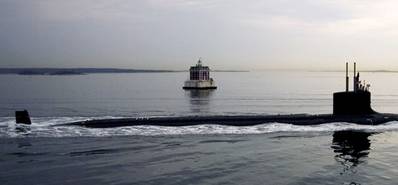 General Dynamics Electric Boat Corporation has been awarded a US$15,000,000 cost-plus-fixed-fee modification to a previously awarded Navy contract to provide non-nuclear submarine repair work on Groton-based submarines under the New England Maintenance Manpower Initiative (NEMMI).
Under the terms of the contract, issued by the Department of Defense, Electric Boat will provide NEMMI tasks in support of non-nuclear maintenance, modernization and repair of operational nuclear powered submarines, floating dry docks, support and service craft and plant equipment assigned to the Naval Submarine Support Facility, New London, Conn.
The DofD adds that work will be performed in New London, Conn., and is expected to be completed by December 2014. Fiscal 2014 operations and maintenance, Navy contract funds in the amount of $15,000,000 will be obligated at time of award, and will expire at the end of the current fiscal year. The Naval Sea Systems Command, Washington, D.C., is the contracting activity (N00024-13-C-4308).