Survitec Debuts Pre-Inspection Solution to Expedite Drydockings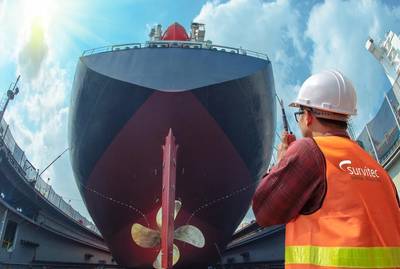 Survitec has introduced a new, formalized pre-inspection solution as part of its dry dock safety service to help ship owners and managers optimize and expedite dry docking schedules, a pre-inspection service designed to support the servicing and inspection of all onboard safety and lifesaving equipment.
As part of the service, Survitec teams review and set out a schedule of works in line with regulatory requirements. This includes collating and reviewing the necessary safety certificates and documentation and liaising with the shipyard and suppliers to expedite parts, procurement and equipment servicing.