OSX Brasil Suspends Creditor Payments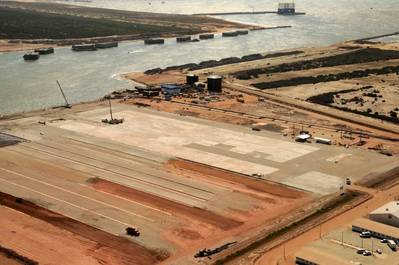 A Netherlands-based subsidiary of Brazilian tycoon Eike Batista's bankrupt shipbuilding and shipleasing unit OSX Brasil SA suspended payments to creditors after being granted protection by a Dutch court.

According to a securities filing on Thursday, OSX sought protection for its OSX WHP 1&2 Leasing BV unit after an unnamed "alleged creditor" asked a court to order payment in a way that threatened OSX's obligations to other creditors.

OSX WHP was created to finance the building of two fixed, offshore oil-production platforms for bankrupt sister oil company Oleo e Gas Participacoes SA. The decision does not affect Netherlands-based OSX units that own the company's three oil production ships, which are known as FPSOs.

OSX filed for bankruptcy in a Rio de Janeiro court in November, less than two weeks after Oleo e Gas filed Latin America's largest-ever bankruptcy-protection petition. OSX depends on Oleo e Gas, formerly known as OGX Petroleo e Gas Participacoes, for nearly all its revenue.

On June 3, Oleo e Gas creditors, including OSX, agreed to a plan to restructure nearly 12 billion reais ($5.4 billion) of unpaid obligations in an operation expected to be complete by October.

OSX's November bankruptcy filing in Brazil did not include its overseas subsidiaries such as OSX WHP or similar investment vehicles that own the company's FPSOs, two of which are leased to Oleo e Gas.
($1 = 2.2140 Brazilian reais)

(Reporting by Jeb Blount; Editing by Guillermo Parra-Bernal and Bernadette Baum)