Antwerp Port in Full Sustainable Transition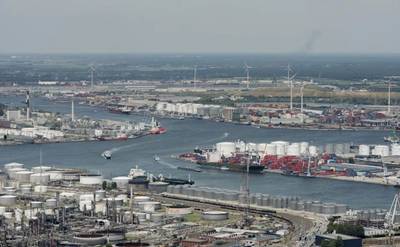 The first Sustainability Congress was held on Tuesday 10 October with the launch of the fourth Sustainability Report which fully incorporates the 17 Sustainability Development Goals of the United Nations.
Antwerp is the first port in Europe to introduce "Zero Pellet Loss": Antwerp is the main hub in Europe for production, handling and distribution of polymers, mostly in the form of tiny pellets. It has now been made a top priority for the entire port community to prevent loss or spillage of these plastic granules, and in particular to prevent them getting into the water and causing pollution.
The participants were given practical information on how to implement a sustainable transition within their own company in the fields of People, Planet, Prosperity, Peace and Partnership (the "5 Ps" that serve as the basis for the Sustainability Report). Also at this congress the fourth Sustainability Report was presented, based on entirely on the 17 Sustainable Development Goals of the United Nations.
To further encourage companies to engage with the sustainability transition, an invitation was extended at this conference to enter for the Port of Antwerp Sustainability Award for the best sustainability project by a company in the port of Antwerp.