The TA100 Smartach Wireless Tachometer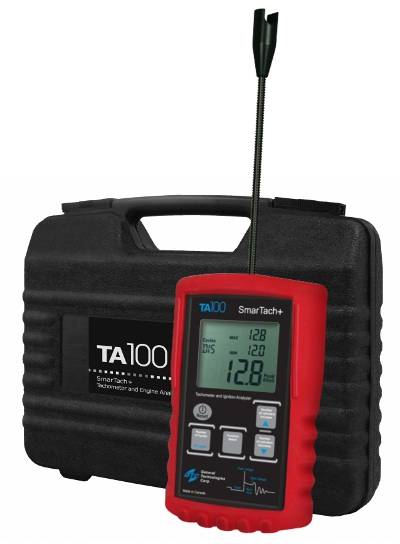 The TA100 Smartach wireless tachometer and secondary ignition voltage meter from GTC is designed for service technicians as well as the DIY involved in the repair and maintenance of marine engines and outboard motors. The meter can be used to check and set rpm, aid ignition troubleshooting and diagnosing engine no-starts.

Features:
• Rugged construction with protective holster, flexible antenna and hard carrying case
• Wide measuring range: 200 to 19,999 RPM and 0 to 50,000 Volt
• Wide distance measuring range from the antenna to ignition system for tachometer function
• Displays maximum and minimum readings in real time
• Quick response: < 0.3 seconds
• Large LCD display with symbols and measuring units
• Non-contact technology

GTC's TA100 Smartach is a made in Canada and carries a one year warranty.