BIMCO: Tanker Market Stays Strong, Demand is High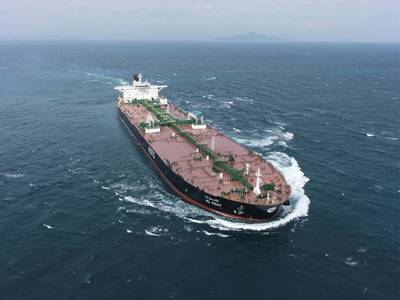 According to a recent BIMCO Shipping Market Analysis, the global tanker market remains a bright spot in the global shipping market, with demand staying high. Below is a synopsis of the report's latest findings.
More than anything else, the healthy refinery margins that have followed in the wake of the lower input price has stimulated oil products trading and refinery throughput. This has been a strong boost to overall oil tanker demand. Freight rates would not have reached the highest levels seen since Q4-2014, especially for
crude oil tankers without
it. This positive result was achieved via a prudent multiyear slowdown in fleet growth.
Going forward, this large-scale stockpiling poses a threat to tanker demand once they stop stockpiling and start running down inventories. BIMCO expects that a "correction" in demand may be fairly steep once it arrives. Several factors come into play when that will be: the end of the winter season, flattening or increasing oil price development, run-down of stocks or economic changes in key consuming regions.
In the shorter-term, the oil market's producers/refiners are being affected by the exceptionally warm winter currently impacting heating
oil demand across
the Northern Hemisphere this year. In the US, lingering effects of El Nino has resulted in an unusually warm start to the winter months. The US weather authority (NOAA) reports the demand for this "heating season" which runs from October through March, and starts in July, to be 23% lower than normal.
Outlook
BIMCO expects to see prudent owners and operators starting to fix on long-term charters as the 3-year time charter freight rate for a modern VLCC has reached USD 44,000 per day and the 1-year time charter rate stand at USD 58,250 per day. Considering that these are the best time charter rates since the crisis and the freight market for crude oil tankers is expected to soften sometime during 2016, the current market presents an opportunity for some, to secure solid revenue and earnings streams for a fixed amount of time.
The spot market may be very tempting at USD 100,000 per day, but the strong time charter market may be the window some owners and operators are looking out for to change their strategy for the coming year's deployment mix of their fleets.