Navios Buys Tankship, Extends Charter on Another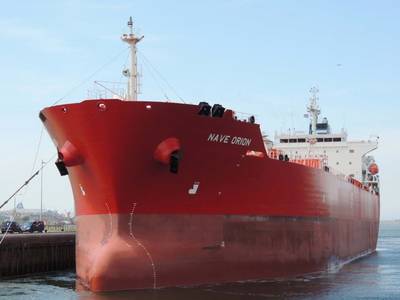 Greece-based Navios Maritime Acquisition Corporation announces delivery of a MR2 product tanker & 1-year charter extension for a chemical tanker.
Navios confirm the recent delivery of the Nave Equinox, a 2007-built MR2 Ice Class 1A product tanker vessel of 50,922 dwt,
Navios Acquisition also announced that it has agreed to extend the existing charter on the Chemical Tanker Nave Polaris for one additional year ending in Q3 2014 at the increased base rate of $12,188 with 50% profit sharing.

Following the delivery of the Nave Equinox, Navios Acquisition will have 25 vessels in the water.

The company has contracted 87.5% and 51.8% of its available days on a charter-out basis for 2013 and 2014, respectively. The average charter-out period of Navios Acquisition's fleet is 2.5 years.

About Navios Maritime Acquisition Corporation

Navios Acquisition (NYSE: NNA) is an owner and operator of tanker vessels focusing in the transportation of petroleum products (clean and dirty) and bulk liquid chemicals.
www.navios-acquisition.com