BMT Helps Develop Technologies for the Renewables Industry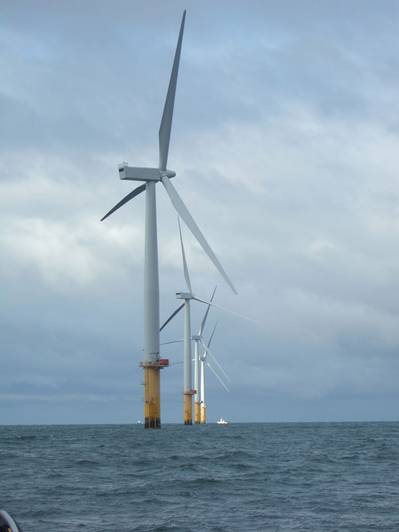 BMT Syntek Technologies Inc. and BMT Reliability Consultants Ltd. have announced that they are working closely with a number of original equipment manufacturers (OEMs) and solution providers in the renewables industry, helping them to develop technologies to improve the efficiency and reliability of wind turbines.

Increasing the swept area of a wind turbine's blades is the key to improved performance and levels of power generation. Understanding the effects increased loads have on current equipment and taking this knowledge forward into the development of new technology is critical to identifying and designing next generation solutions, which will not only deliver the increased performance, but also do so in a reliable and cost effective manner.

BMT is working on this challenge by bringing together a detailed and structured approach to the industry from both an engineering and reliability perspective. The two sister companies are supporting international OEMs in both the US and Europe in gaining an understanding of the challenges and, most importantly, supporting the R&D programs which will identify and address the challenges during early feasibility and conceptual design work. This, in turn, helps to minimize the uncertainty and risk associated with taking the technologies forward into prototyping and ultimately, into production.

In a recent project, BMT Syntek Technologies synthesized alternative power conversion systems and analyzed alternatives associated with the power system, trading off cost, power density and reliability to recommend a choice between low voltage and medium voltage systems. In doing so, BMT Syntek Technologies collected, collated and analysed OEM data from many international power system component suppliers.

BMT Reliability Consultants Ltd is providing Reliability and Operations & Maintenance (O&M) support to design teams engaged in the development of next generation off-shore wind turbines. This support enables OEMs to meet the challenges associated with new designs offering double the generating capacity of existing products, and integrates Reliability into the core of the development process, ensuring an optimum balance between Technical Availability and O&M Costs.