19th Century Anchor Recovered from the Thames to Go on Public Display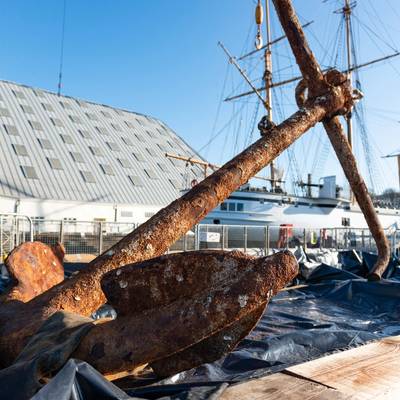 An anchor, believed to date back to the late 1800s, recovered from the Thames riverbed near Gravesend is being prepped to go on public display.
In February 2022, Port of London Authority (PLA) divers hauled the anchor from the river at Northfleet after a hydrographic survey identified it as a risk to navigation.
The PLA's head of marine services, Jim Denby said, "We were surprised by the size of the anchor and the fact that it was still in one piece, completely intact and in good condition.
"There is no record of how this could have come to be in the riverbed and no report of any vessels losing it.
"We look forward to seeing how the conservators at Chatham Historic Dockyard can restore it."
The anchor, which is now being renovated at Chatham Historic Dockyard, is currently residing in a treatment bath, awaiting further conservation to avoid drying out and subsequently surface cracking.
Karoline Sofie Hennum, conservator for Chatham Historic Dockyard trust, said, "As the anchor has been resting on the seabed for quite some time, it has started rusting. We estimate the conservation process could take up to two years to complete due to the anchor's size. When this has been completed, I will treat the surface with a wax/coating to protect it from external deterioration sources. I am really looking forward to collaborating with our Heritage Engineering and Historic Ships Manager, James Morgan, to ensure the anchor survives for many more years to come."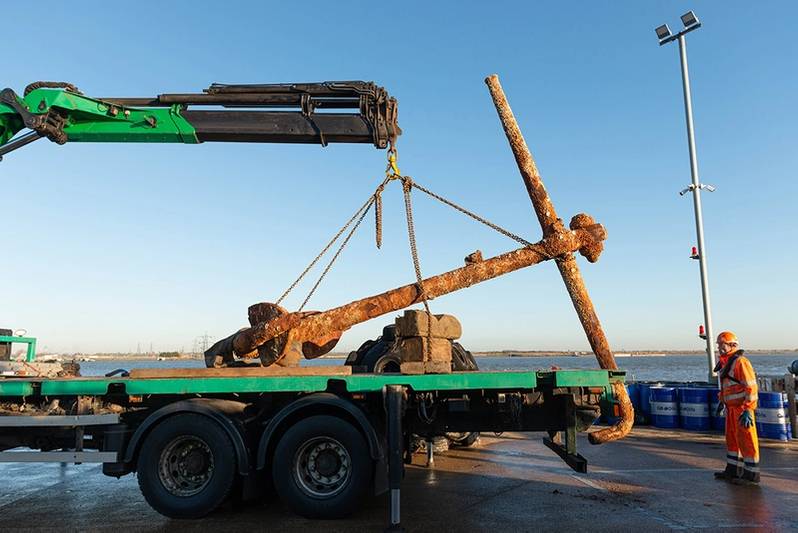 (Photo: Port of London Authority)