Three New Boats for Norsk Fisketransport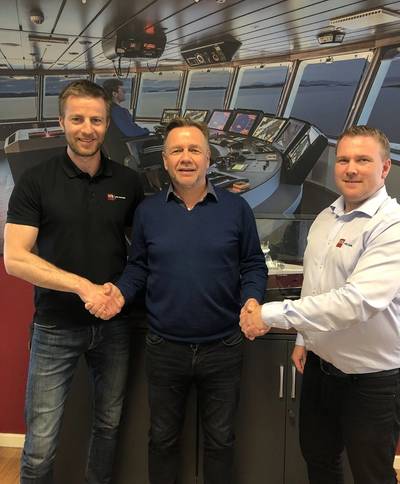 Havyard signed a contract with Norsk Fisketransport (NFT) for another two wellboats with an option for one more.

These will be vessels number five and six for NFT of the Havyard 587 design, and they will be the sister ships of build number 147, scheduled for completion in May 2020.
The two new vessels have been allocated build numbers 150 and 151 and will be delivered in December 2020 and June 2021. The contract option for the third ship must be exercised by the end of November 2019 for delivery in November 2021.
The contract is worth over $115m.
The vessels are designed with cylindrical fish tanks, designed to provide good flow conditions and constant, good water quality, helping to preserve the quality of the fish during handling and transport
Efficient filtering and water treatment systems make closed-system transport possible over long distances, thereby preventing discharge with pertaining environmental impact, infection risk etc. This, combined with an efficient propulsion system and optimized hull shape, makes Havyard 587 one of the world's most efficient and environmentally friendly wellboats.