ETC Offers ECDIS Training Through Local Partners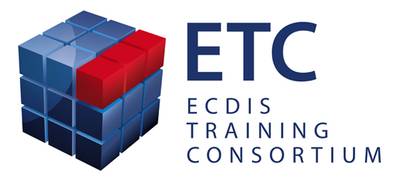 Hamburg, Germany - ETC, the MSG Marine Serve GmbH operated 'ECDIS Training Consortium,' offers ECDIS type-specific training through local partners in order to provide a cost effective solution to its clients.
The ECDIS training course ware, ECDIS training systems and approved Train-the-Trainer courses established by MSG are provided to the training partners, who are then supported with 24/7 certificate authentication and trainee database services for reference by them, by customers and by Port State Control and other concerned authorities. One of the key objectives of the consortium is to guarantee the quality and consistency of the training by the use of course ware configured on a single, comprehensive, training structure and methodology. The competence of these partners can be illustrated through the example of the very first company to join ETC, PT Promacindo.
Located in Jakarta Timur, Promacindo is typical of a modern, ISO 9001:2008-approved training school with up-to-date multimedia classrooms, state-of-the-art Full Mission Bridge Simulation, a clean and friendly environment with its own (rooftop) canteen, and dedicated and experienced instructors, which expects to receive approval from the Nautical Institute in the very near future. It is also a true representative of a multi-national enterprise having German management. As should be expected, the range of courses offered is also wide and includes ice navigation training; anti-piracy training; bridge simulator and bridge team management (IMO Model Course 1.22); ship handling; INS/IBS integrated navigation system (IMO Model Course 1.32); and dynamic positioning, basic and advanced courses, are in the pipeline.
The instructors are experienced engineers, seafarers and field professionals with various levels of IT, navigational and marine engineering background and certification