Russian Cargo Ship Transits NSR to China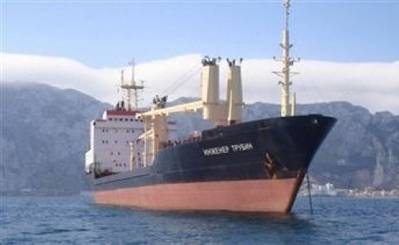 The cargo ship 'Inzhener Trubin' has left Petropavlovsk-Kamchatsky, where it had made a stopover on the way from Yamal's Sabetta port through the Northern Sea Route to China.

The voyage, part of the Tyumen-Sabetta-China expedition, will see the vessel deliver products from domestic SME's to the Asia-Pacific region. For the Yamalo-Nenets Autonomous Region, Khanty-Mansiysk Autonomous Region and Tyumen Region, this is the first practical experience in delivery via the Northern Sea Route. The expedition set out from the Yamal port of Sabetta, which is under construction, reports Arctic Info (Russia).

Citing the Governor of Yamal-Nenets Autonomous Region, Dmitry Kobylkin, Arctic Info report that Sabetta is today regarded not just as a port for the transportation of hydrocarbon raw materials, but as a multifunctional terminal, opening up all territories of Russia to Asia, Europe and America. He stressed that exports and imports take place in the most shortest and safest way. In turn, the Kamchatka Governor Vladimir Ilyukhin expressed confidence that Petropavlovsk-Kamchatsky can and should become a hub port on the Northern Sea Route for both Russian and foreign ships.

From the shores of Kamchatka Inzhener Trubin set sail for China. In September, the cargo will go back to Yamal мшф Kamchatka.
The cargo ship left Sabetta piloted by the Vaygach nuclear icebreaker, which lead it through the Vilkitsky Strait, and pilotage of the vessel was then taken over by Taimyr icebreaker.
Source: Arctic Info