Miami Tugboat Oil Spill: Coast Guard Respond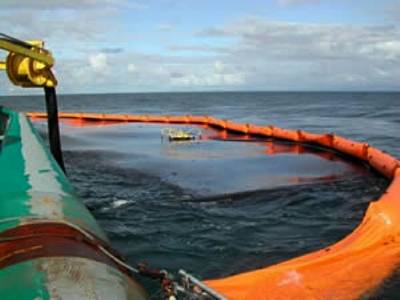 The US Coast Guard says that its crewmembers are responding to a fuel spill in the vicinity of Government Cut in Miami, following a leak discovered aboard the 95-foot tugboat 'Neptune'.

Upon further investigation, it has been determined that an estimated 2,000 gallons of diesel fuel have entered the water.

A helicopter crew from Coast Guard Air Station Miami is conducting an overflight to monitor the progression of diesel fuel in the water.

Coast Guard shoreline cleanup assessment teams have been deployed to local areas that may be impacted to monitor possible shoreline pollution and commence cleanup efforts if necessary.

Sorbent boom of 950 feet has been deployed by cleanup crews to contain pollution and minimize local impact. Crews are preparing to deploy more boom to protect environmentally sensitive areas near the incident.

The ruptured fuel tank has been patched say the Coast Guard and no more fuel is leaking from the vessel at this time with it safely moored at Dodge Island.

The cause of the incident is under investigation.