GE Gas Turbine to Power Italian Frigate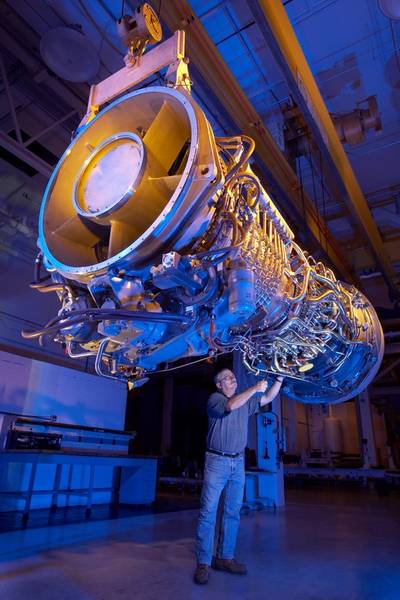 GE Marine has received an order to supply one LM2500+G4 aeroderivative marine gas turbine to Avio Aero of Turin, Italy, a GE Aviation business. The gas turbine will power the Italian Navy's eighth FREMM frigate.

Through Avio Aero, at least 17 LM2500+G4 gas turbines are expected to provide propulsion for the Italian-French-Moroccan FREMM program, which includes eight ships each for the Italian and French navies and one ship for the Royal Moroccan Navy. Other international navies are considering the FREMM frigate for use in their fleets.

According to Avio Aero's Giulio Ranzo, Strategic Marketing & Product Leadership, "Avio Aero has long been a proud partner with the Italian Navy, assembling and servicing GE LM2500 and LM2500+G4 gas turbine modules that power our country's Cavour aircraft carrier and the Italian-French-Moroccan FREMM frigates. In total, GE LM2500 gas turbines power seven Italian Navy ship classes."

The LM2500+G4 gas turbine was manufactured at GE's Evendale, Ohio, facility. For the FREMM program, Avio Aero assembles the gas turbine into a propulsion module produced in Brindisi. Avio Aero propulsion system includes a sophisticated turbine control system entirely developed and manufactured by Avio Aero and the gas turbine auxiliaries.