Ultramaxes Gain Traction for Coal Trading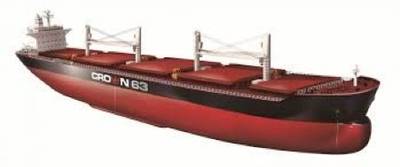 A fairly new breed of bulk carrier is becoming popular in the Asian dry cargo market by promising more savings for charterers and shipowners thanks to higher carrying capacity and fuel efficiency, according to trade and industry sources cited in a Platts analysis.
Launched in 2011, the Ultramax class bulker carrier -- designed to carry bulk cargoes including coal, iron ore, grain and cement -- is now preferred by coal traders and shipowners for its low hire and operating costs.



According to Platts, many dry market watchers feel the Ultramax vessels would make a good choice for coal trading over Supramax vessels due to a number of reasons. For one, Asia's burgeoning coal trade led by strong import appetite from China, India and Thailand would see a greater call for vessels with the capacity to carry the incremental volumes.


Source: Platts