UK University & Lloyds Register Campus 'Topped Out'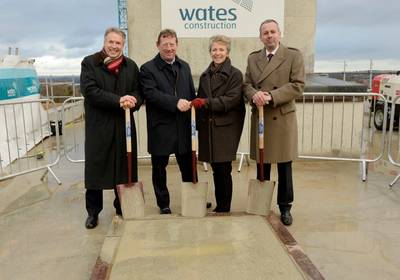 New University of Southampton marine technology & research centre incorporates the Lloyd's Register's Group Technology Centre.

The UK's largest university-business collaboration has reached a huge milestone with the "topping out" of their new state-of-the-art marine technology and research centre of excellence at the University of Southampton, which incorporates the Lloyd's Register's Group Technology Centre.

This collaboration between the university and Lloyd's Register is currently taking shape next to the city's main access road from the M3 motorway, where Wates Construction is transforming the university's former Boldrewood campus into a £116-million research hub, providing world-class facilities for marine-related research and development.

When it opens, the new campus will draw together the engineering excellence of the university and Lloyd's Register to deliver solutions for marine-related fields, while supporting the strategies and systems that promote environment stewardship.

It will be home to the Lloyd's Register Group Technology Centre, where 400 staff will build one of the cornerstones of the organisation's global research and development network.

"With the completion of our new campus, the range of expertise in the marine and maritime sectors in Southampton will be unparalleled in the UK, and among the best in the world," said Professor Don Nutbeam, Vice-Chancellor of the University of Southampton.

"The collaboration between industry and academia is vital for technical innovation. We want our new Group Technology Centre to lead the world in helping to develop the solutions that will support safer, cleaner, more efficient shipping and offshore activity," said Richard Sadler, Lloyd's Register's Chief Executive Officer.